Alright, as promised, some more pics from Vancouver:

Friday night cabaret

Preview pics: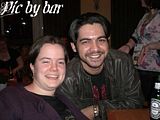 On Saturday morning we had the set tours (can't post of that publically, signed a waiver), those were an amazing experience, and ended with the best photo op ever!
In the afternoon there were stage appearances by Jason Momoa, Gary Jones, Martin Gero, Corin Nemec, Chuck Campbell there was a Continuum panel with Brad Wright and Martin Wood. Oh, and BamBam crashed Jason's Q&A session. And everyone signed autographs, which was unexpected.
Some pics from my 'not-so-good' camera: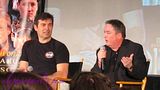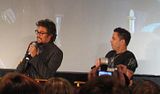 Saturday evening there was the Dessert party, featuring 7 of the guests, they came around to the tables to talk to everyone.
Pics from Sunday to follow later...