Here's some more pics from the convention. Again, for the pics of people on stage I was 9 rows back so not great quality. :(
Friday on stage: Alex Zahara, Alexis Cruz, James 'Bambam' Bamford and Kavan Smith.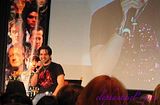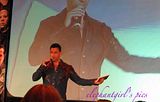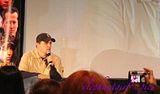 In the evening there was a celebrity cabaret featuring skits by Alexis Cruz and a stunt show performed by Jason Momoa, Bambam and 3 stuntmen. I don't have pics of that show but I'm gathering some from other people, maybe I'll get to post them.